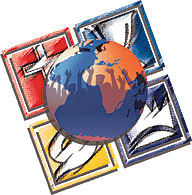 Very simply, I am a Christian.

I am a born again Christian.

I am also a charismatic Christian.
I believe in the baptism of the Holy Spirit (I don't just believe in the speaking in tongues, I speak in tongues) and I believe that all 9 gifts of the Holy Spirit are available today to everyone who accepts Jesus Christ as their personal Lord and Savior.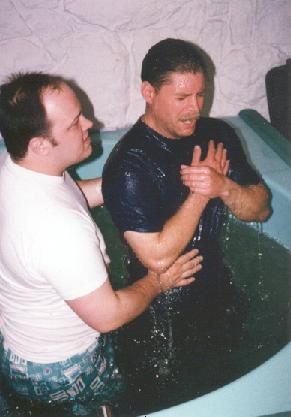 I believe that Jesus Christ (Yeshua) is the Son of God (the Messiah), and that He came to earth as a man, died on a cross, and on the third day rose from the dead. (That's me being baptized)
I believe that Jesus bore on his body all the sins, iniquities, and infirmities for all of mankind: past, present, and future.
I believe that Jesus is the atonement for the original sin of Adam and has bridged the gap that separated man from God because of that sin.
I believe that Jesus sits at the right hand of God the Father and intercedes for anyone who calls on His name.
Call on His name.
---
For God so loved the world that He gave His only begotten Son that whoever believes in Him should not perish but have eternal life. For God did not send the Son into the world to judge the world, but that the world should be saved through Him. John 3:16-17 NASB
Jesus said..., I am the way, and the truth, and the life; no one comes to the Father, but through Me. John 14:6 NASB
Behold, I stand at the door and knock; if anyone hears My voice and opens the door, I will come in to him, and will dine with him, and he with me. Revelation 3:20 NASB
Open the door, let Jesus come in.
It's that simple.
---
This is my Church.

Ken Southcott, Copyright : October 2004